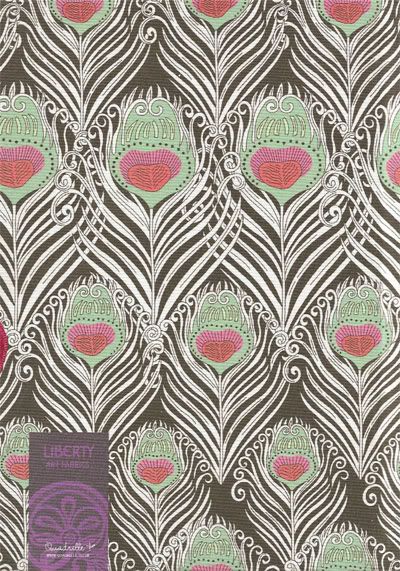 Last week we went to the
Cult of Beauty
exhibition at the V&A. Walter Hamilton first wrote of the Aesthetes in his book
The Aesthetic Movement in England
and the exhibition attempts to piece together the people that made up this period. Given that it stretches over 40 years, is more of an ideal than a movement and revolves around largely unconnected people, it is not strange that this is the first major Aesthete exhibition.
As we visited during the penultimate weekend of the exhibition the five rooms were almost overbearingly crowded but it really added to the feeling of claustrophobic and dense opulence. The rooms are dark, mostly decorated in rich tertiary colours and corridors lead up to rooms within rooms; like voyeurs we were able to look through peepholes into a life size replica of Dante Gabriel Rossetti's bedroom and step into the cylindrical panoramic Peacock Room.
Here peacock feathers represent art for arts sake, the display of feathers fanned out are seen as a type of beautiful abandon and their iridescent colours recall jewels and the exotic. As such peacock feathers feature heavily throughout the exhibition from wall projections, to
Liberty prints
and large peacock friezes.
My favourite pieces were the James McNeill Whistler
Nocturnes
showing the everyday smoggy view of industrialised London through the beautiful shrouds of night, Aubrey Beardsley's illustrations, heavily influenced by Japanese art and parodying the decadence of the age and Christopher Dresser's silver teapot which looks surprisingly modern alongside the rest of the display.